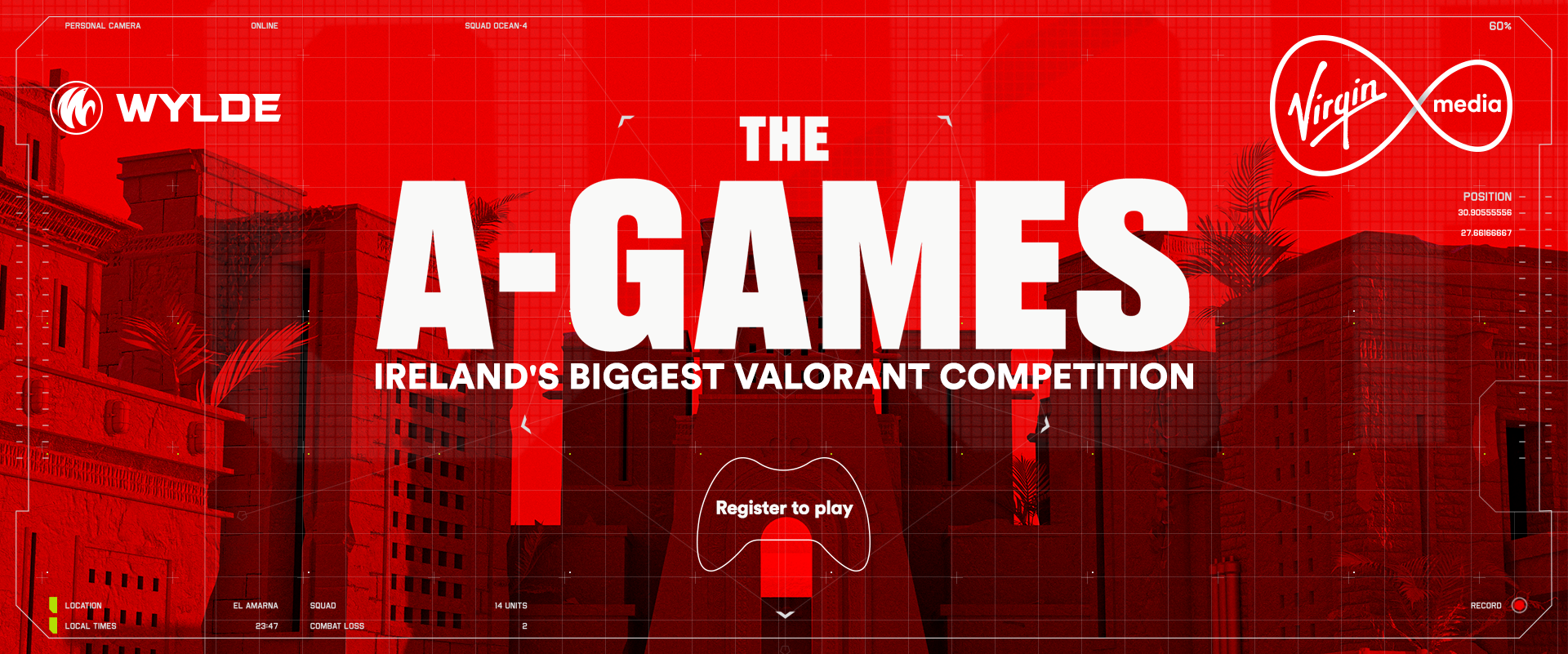 Want to prove you're the best in ireland and compete on stage? Now's your chance!
It's the ultimate Playtime! Powered by Virgin Media, it's time to sign your team up for the A-Games, Ireland's biggest VALORANT competition. Does your team have what it takes to be in with a chance of winning a once-in-a-lifetime esports Academy contract with WYLDE?

Think you have what it takes to compete at the top? Always dreamed of playing on-stage in front of a live audience? WYLDE and Virgin Media have teamed up to find Ireland's top VALORANT team and to give them the spotlight to showcase their skills, take the throne as Ireland's top team, as well as a chance to take home their share of the €5,000 prize pool and an Academy contract to represent WYLDE!
Find out more about Virgin Media: https://www.virginmedia.ie/
For any queries around registration please email: [email protected]
Registration closes September 29th. T&Cs apply. Spaces are limited, all teams will be assessed as to whether they are appropriate to compete in the event. In the event of an oversubscription of appropriate teams, a lottery selection may be needed to identify the participating teams. This process will be carried out by an independent adjudicator with no association with the tournament organiser, sponsor, or other related parties.
Sign-ups for the A-Games are now closed! We will be contacting the invited teams over the coming days!

A massive thank you to everyone who registered! We are looking forward to seeing the incredible talent that Ireland has to offer when games get under way on October 7th and 8th, and at our incredible LAN finals on October 18th in The Camden in Dublin!

Didn't get to register but still want to be there to watch the action unfold? Tickets to attend the finals will be available, but more information on that will be coming soon!