At WYLDE, we know that esports is What You Love Doing, and the WYLDE Academy is here to nurture, grow and develop your esports talent and ambition so you can build a successful esports career by doing what you love!
The WYLDE Academy was established to nurture, grow and develop talent. Its purpose is to empower ambition and provide a basis to forge successful careers across esports, gaming, and entertainment, while doing what you love
Built with the fundamental goal to support talent, provide tangible goals and drive competitive spirit, in a diverse and inclusive way, the WYLDE Academy sits at the heart of our esports organisation.
For aspiring esports professionals, our goal is to bring you together with elite esports athletes, professional sportspeople, mentors, performance coaches, lifestyle professionals and your peers. The Academy aims to provide a holistic deep dive and expert training, to enable you to improve as a player – at every level – competitively, professionally, ethically and responsibly. At WYLDE we understand that in-game performance is connected and influenced by out-of-game activities, and we strive to support you in both worlds.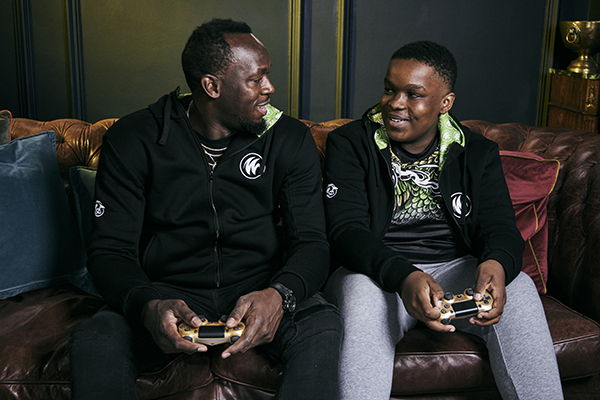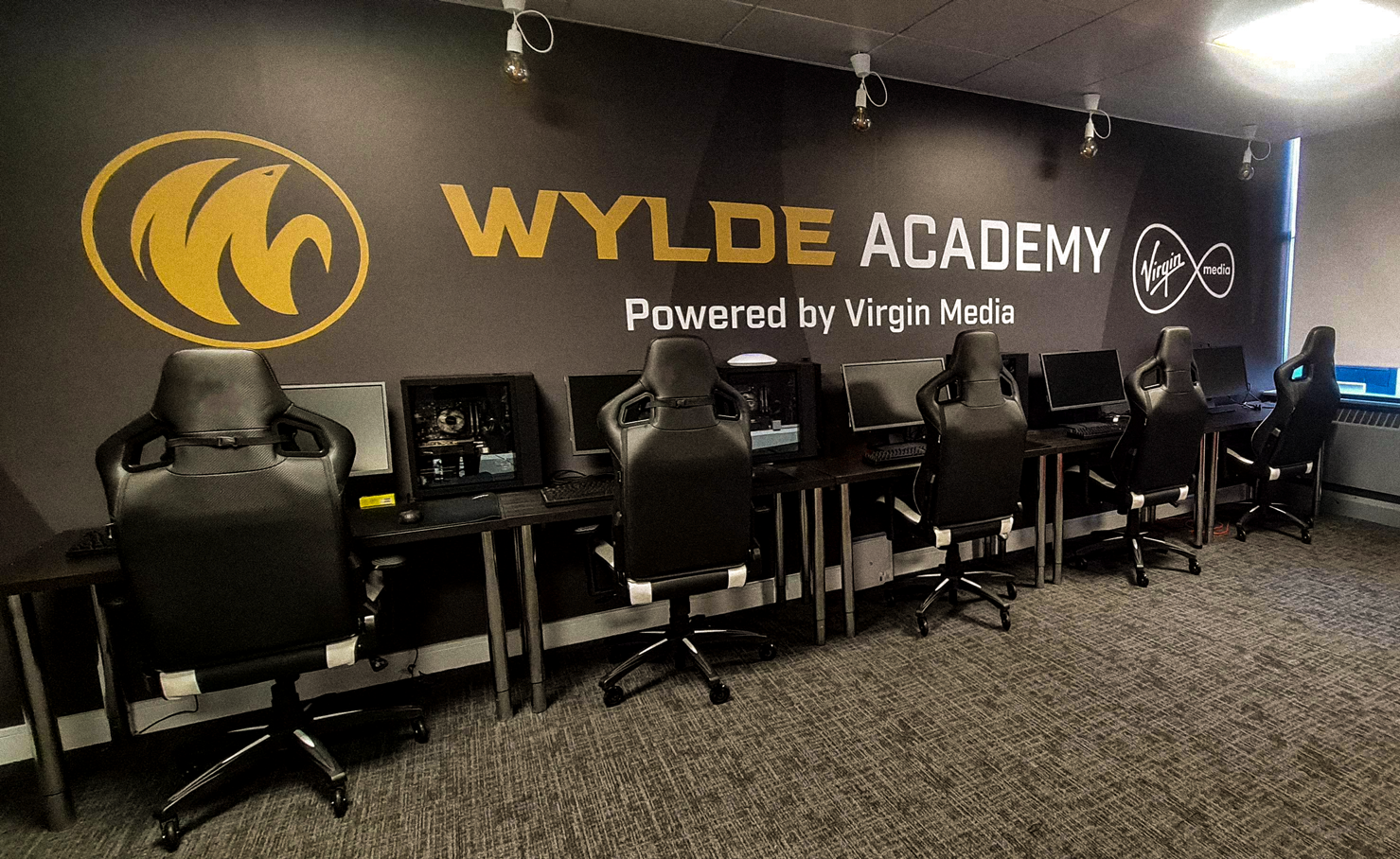 For content creators, our goal is to supercharge your ability to grow within the a rapidly growing and ever evolving entertainment space. The Academy will bring you together with industry professionals, creative minds, technology entrepreneurs, mentors and your peers in supporting your path to create your own identity through media channels and in the metaverse. This is achieved in a professional, structured, open and inclusive environment. At WYLDE we believe in the power of creatively through technology is created by individual and creative minds that can achieve more if supported appropriately.
A number of WYLDE players on our current rosters and content creators have come through the WYLDE Academy. And this is what it's all about; WYLDE values fresh faces as well as seasoned professionals, and working together, we make each other better – personally and professionally.
As you know, we at WYLDE firmly believe, to define is to limit. Our co-owner Usain Bolt, one of the greatest athletes of all time, says, there are no limits! So with no definitions and no limits, you are empowered to be the best professional you can be.
If you think you've got what it takes, we want to hear from you!
The Academy is currently accepting applications for our 2022 Content Creator intake and plan to open our Academy esports player applications in June 2022.
WYLDE Creator Academy
The WYLDE Content Academy is now accepting applications.
WYLDE goes beyond esports and is on a quest to identify, empower and create a new generation of content creators through a variety of media channels. In joining our academy WYLDE will provide opportunities to be supported by our resources on your journey to do What You Love Doing. We commit to provide support, education and access to mentors that can help you grow, your content evolve and your follower base scale. In addition, WYLDE can provide access to professional services like video editing, studio photography, marketing and media training and pathways to develop a career within this space.
We are looking for content creators, variety streamers, casters and more!
Joining the academy requires a commitment to work hard on wanting to be the best you can be, without losing your individual spark but in fact harnessing it to its full potential.
In April 2021, WYLDE signed out first ever content creator,
Drku.
At that point in time DRKU already knew his passion was Rocket League, had established an impressive base of followers on TikTok (c.110k) and was committed to be a success. WYLDE provided resources, from our social media team, esports coaching, access to individual teams and players, as well as peers and a clear sense of validation as being part of ambitious organization.
DRKU is now the number 1 Rocket League Content Creator in Europe after smashing through 1,000,000 followers on TikTok (with videos being watched, on average more than 10M times per week) and now starting to embrace both YouTube and Twitch. WYLDE is delighted that we agreed on terms for DRKU to become our first Official Content Creator and is firmly part of our Tribe. We believe DRKUs future is very bright, his spark to succeed has truly turned on and WYLDE will support him on this path.
WYLDE FIRE Women's Rocket League Team
Women's Rocket League Roster 2022
WYLDE signed our first women's roster in 2021 for WCBC Season 4 and announced them as WYLDE FIRE.
After dominating qualification for the Premier League, the roster ultimately finished 6th in the league while also reaching the quarter finals of Raidant Rocket League Series 2022, only losing to the ultimate winner Flashes of Brilliance.
We loved our first all female team represent WYLDE and want to continue our commitment to identify, support and empower gender equality within esports. We believe esports can and should be inclusive, diverse and respectful. If you believe you have what it takes, are part of an existing team or want to be part of an ambitious team and organization this is an opportunity to shine and start a potential career path. All applications are treated in complete confidentiality and although we only have space for one team, we promise to consider everyone for this team and potential future teams too.
We await details and dates for the next high level tournament but wish to build a team now, ready to compete at the premier level and take home the prize.
Requirements 
Minimum age 15.

Team player.

Ambitious, determined and committed to become the best you can be.

Willing to learn and be coached.

Active on social media and no history of toxic or inappropriate behaviour.

WYLDE is an Irish based organization with the majority of communication carried out in English, although not a requirement being fluent in English would be an advantage.
In addition, being located in Europe is our prefered location for the team members, although if there is an entire roster based outside of Europe, that will be considered.
WYLDE believes in supporting the best and the brightest in What You Love Doing – so apply today and please include your Steam URL.